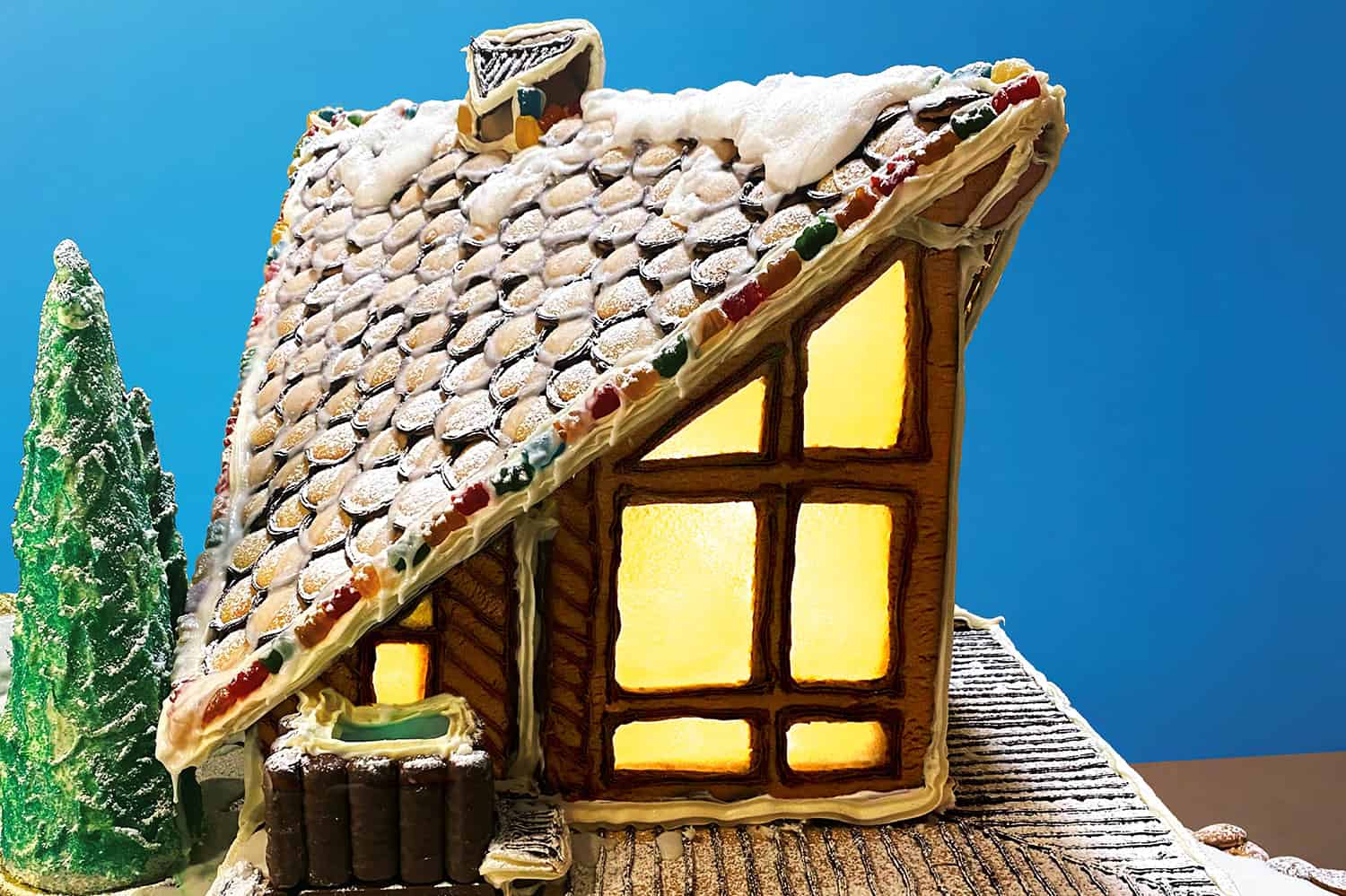 "Somewhere in my memory…" is how the classic holiday song from the 1990 film Home Alone begins.
That song's nostalgic sentiment is echoed through the annual gingerbread houses of Peter Williams. Born and raised in the Bay Area, Peter fondly recalls trips to the City where memories of gingerbread houses in hotel lobbies lingered into his adulthood. In 2010, he began what became an annual tradition of creating extravagant gingerbread buildings – usually with a traditional fairytale aesthetic.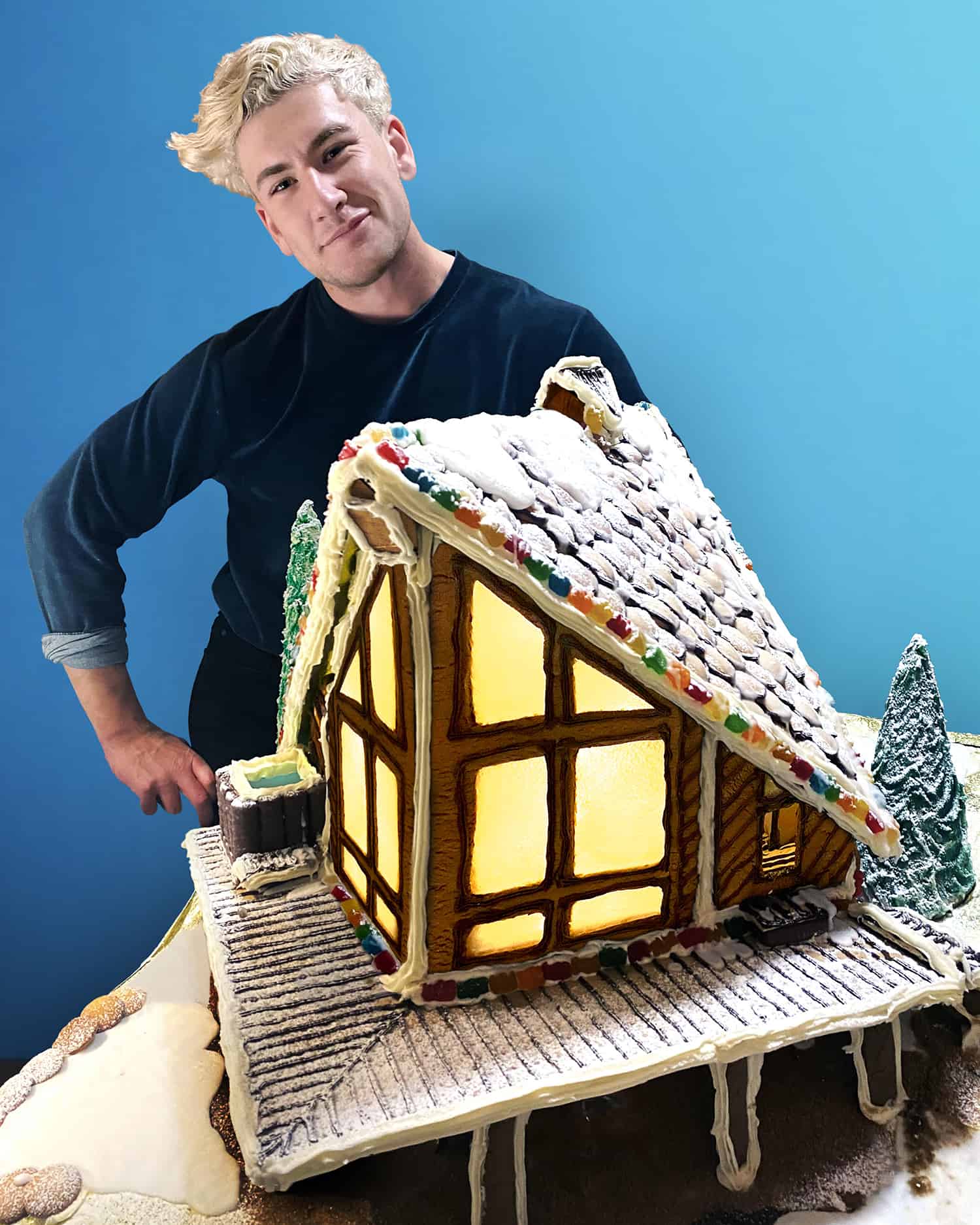 For this unprecedented year, he decided to venture into new territory with a modernist design based on the work of legendary architect Henrik Bull (1929-2013) who was one of the founders of Bull Stockwell Allen, where Peter currently works as our Director of Interior Designs.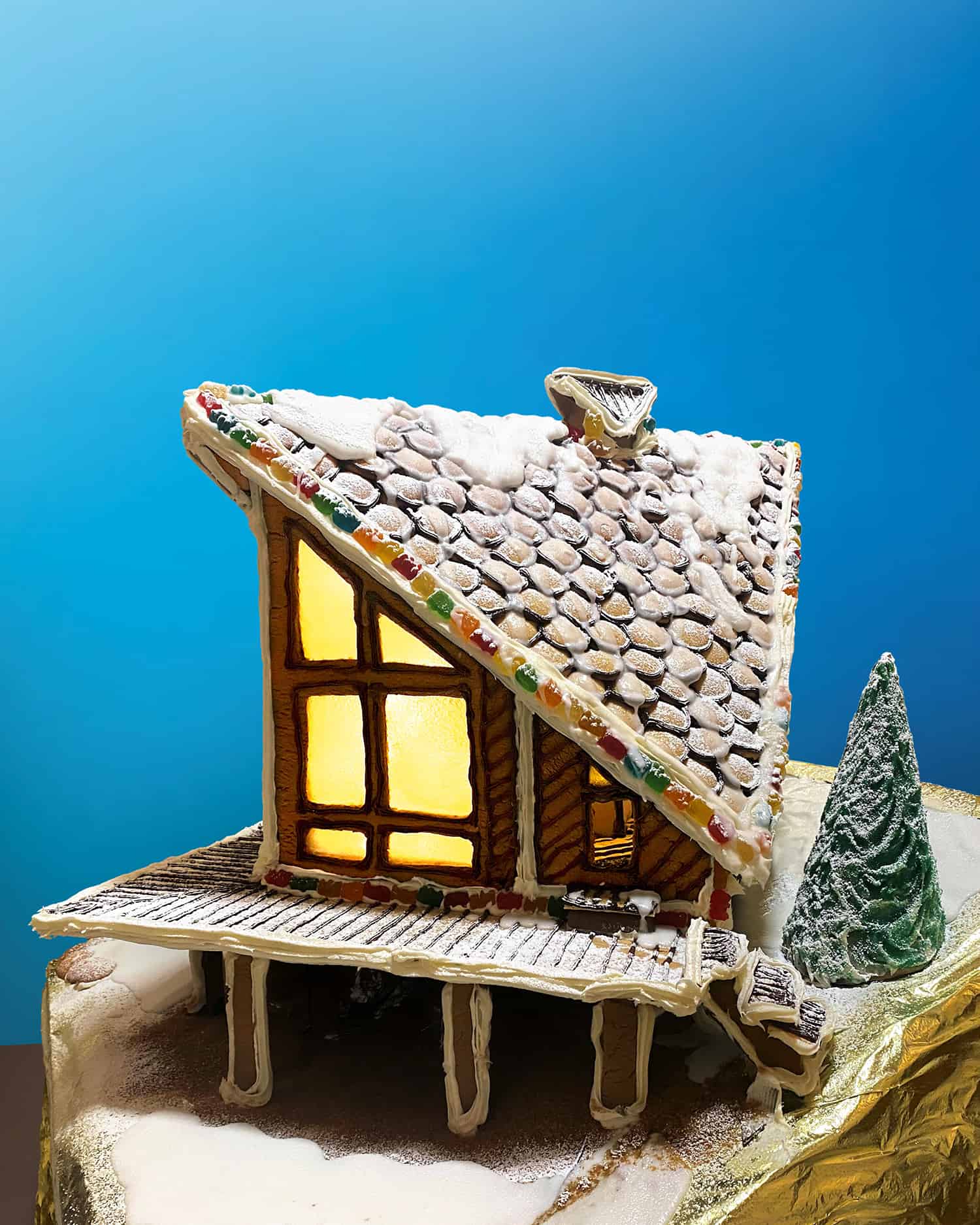 The real version of the house was built in 1955 on a steep slope in Olympic Valley near Lake Tahoe. The Klaussen ski cabin became nicknamed the "handkerchief house" because of its elegant midcentury rendition of the classic A-frame, which Henrik also helped pioneer. The cabin was published in the May 1958 issue of Sunset Magazine on the cover as the "Sunset Discovery House." It also received a Sunset Honor Award in 1959-1960.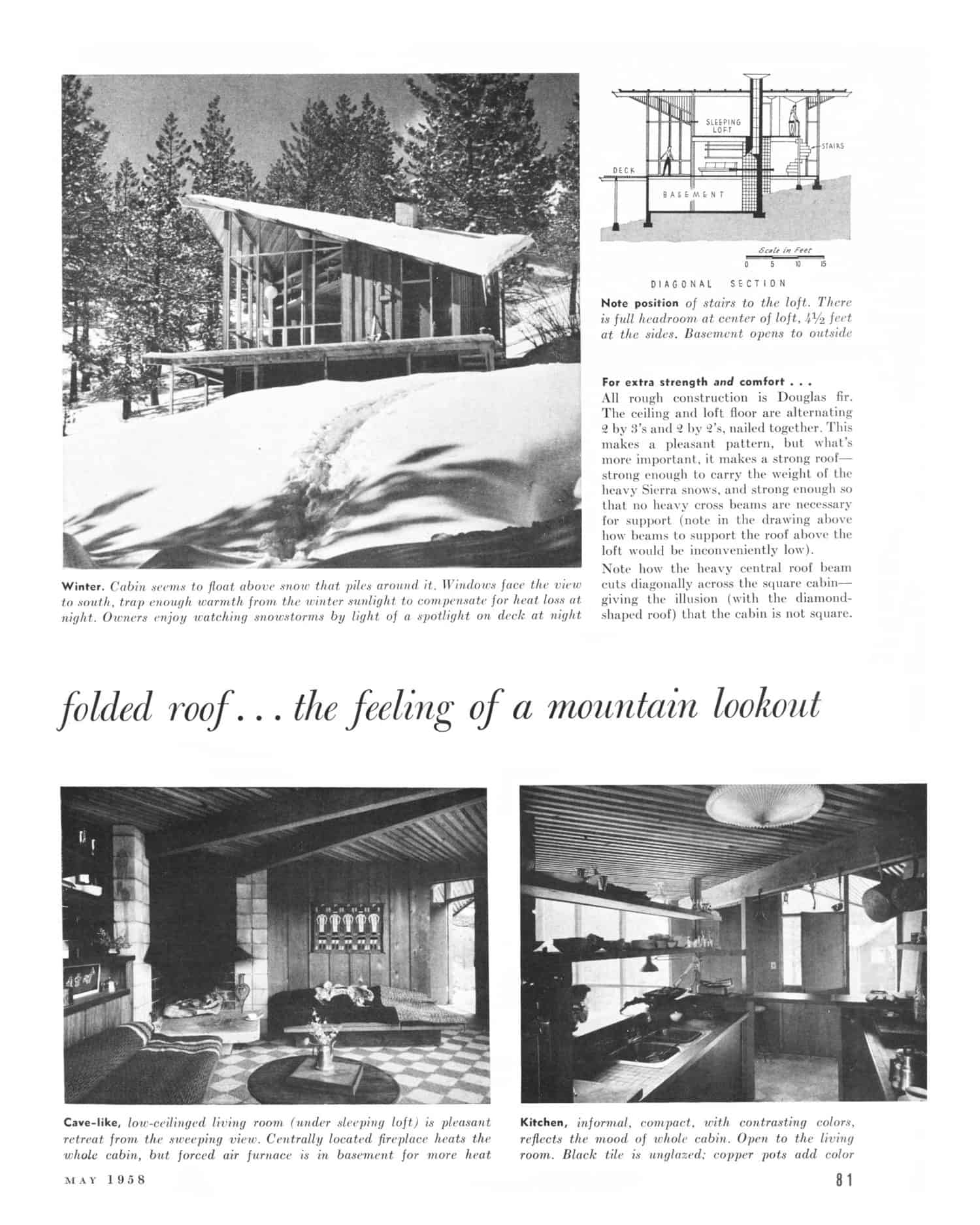 After more than half a century the original cabin was in rough shape, according to an article published in Tahoe Quarterly. Its new owners understood its unique architectural significance and lovingly rebuilt a replica in 2016 on the same site maintaining the original design integrity while updating it for twenty-first-century living. The new owners were able to meet with Henrik in 2013 as they were beginning their design update, but unfortunately, Henrik died before the project was completed. However, this project poetically bookended Henrik's life work, as it was one of his first projects at age 25 and then again as one of his last at age 84.
Earlier this year, Peter started searching through the archives of Bull Stockwell Allen's history and discovered personal stories and descriptions of projects that Henrik left behind.
"I never got to meet him, but I feel as though I've come to know him by studying what he left behind," says Peter.  "I spent the pandemic reconstructing his life and it just felt appropriate that for my annual gingerbread house this year, I should honor how Henrik's life and work kept me company in these strange times."
Starting over Thanksgiving, constructing the gingerbread cabin became the perfect at-home activity just as San Francisco began shutting down again due to the surge of coronavirus cases in California. It also served its traditional purpose of getting him into the holiday spirit even though so many of the usual festivities were canceled. "It really is that hopeful "gingerbread feeling" like in the song from Home Alone that I'm after, someday soon we'll be able to have precious moments with lots of special people again, but in the meanwhile, I'll just have to keep that hope alive from my memory and bake gingerbread."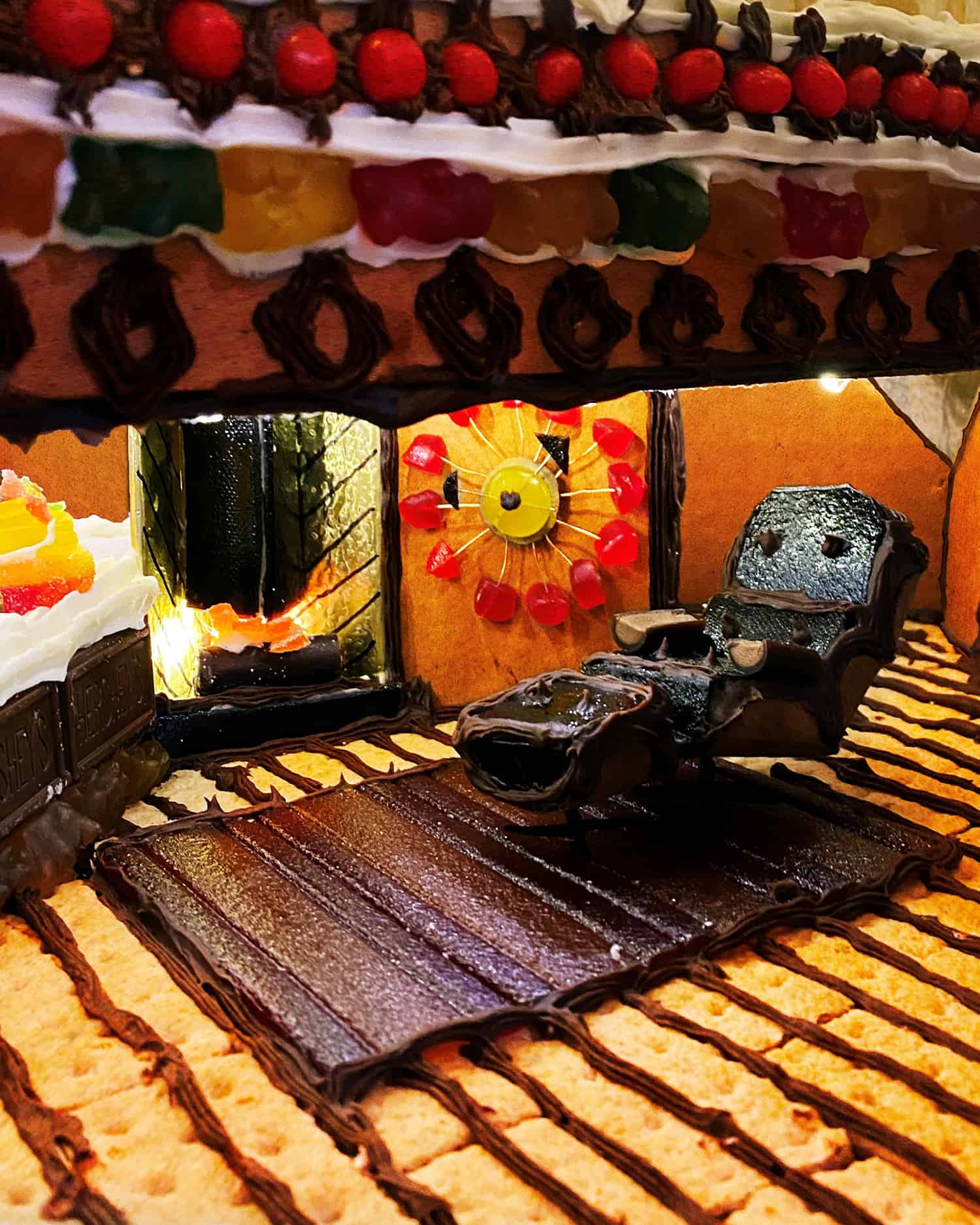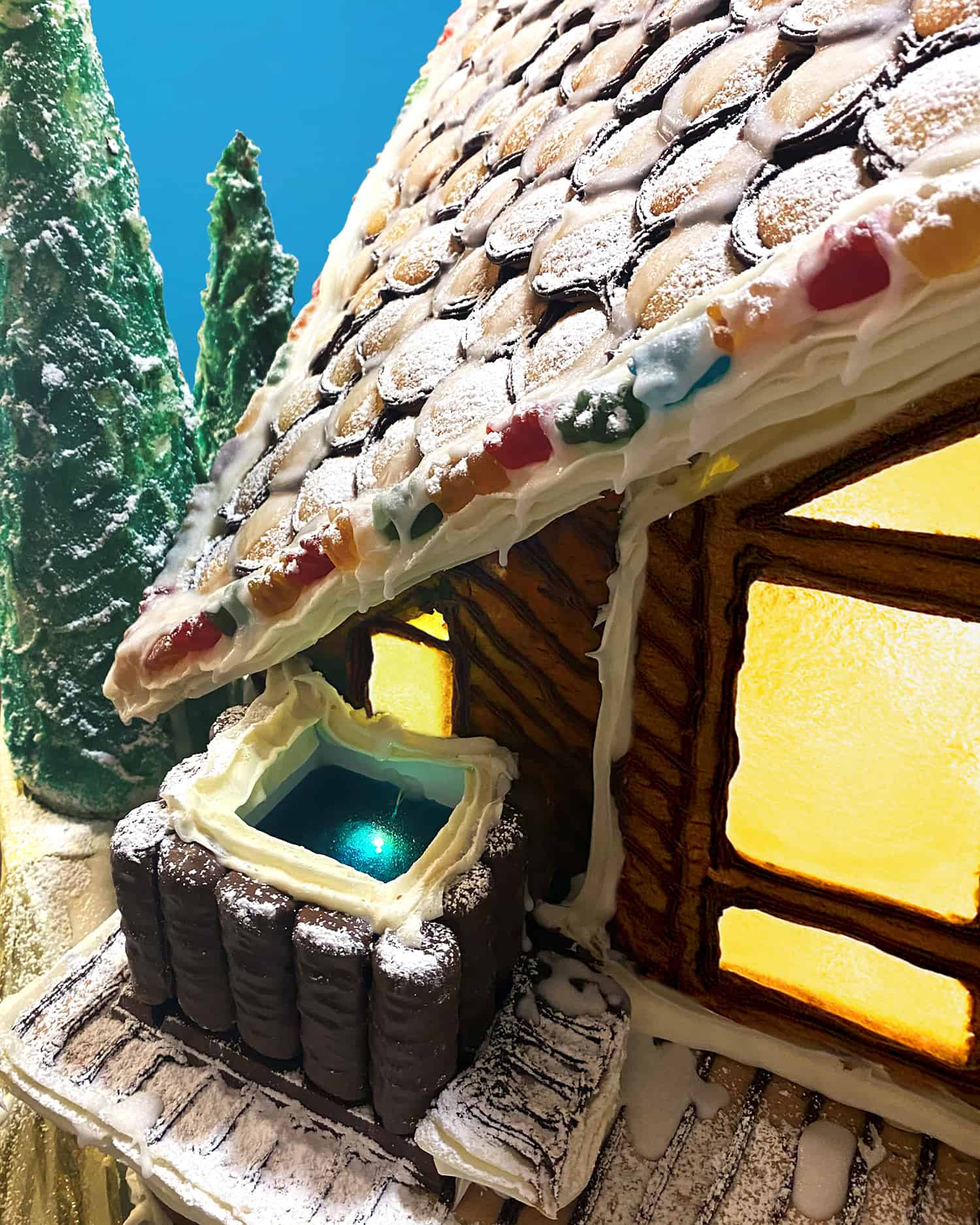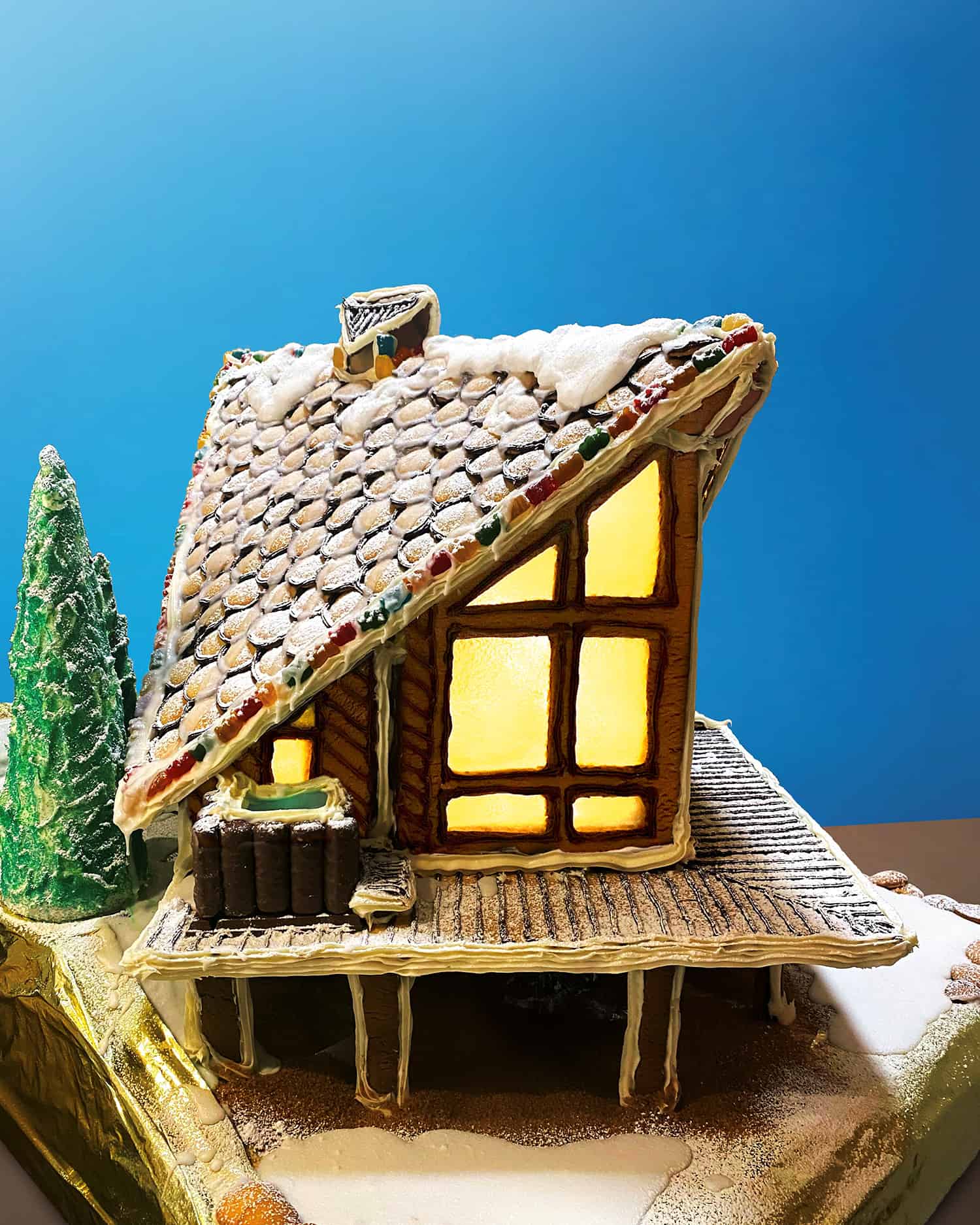 The gingerbread version of the Klaussen Cabin is made out of 10lbs of homemade gingerbread. The twisting roof planes are clad in vanilla wafers, while the glowing windows are made of sugar glass, and the hot tub is filled with melted blue Jolly Ranchers. On the interior, fruit rollups made the rugs and upholstered furniture, including the classic Eames lounge chair and the Nelson clock made from gumdrops. Everything is held together by an insane amount of frosting.
When asked if he had any advice to anyone making their own gingerbread house, "overbake the dough so it is more rigid and be sure to use raw egg whites in the frosting which will help it harden faster and bind more strongly" says Peter.
Be sure to check us out on Instagram @bullstockwellallen where were we shared this lovely creation first as well as all our other work!