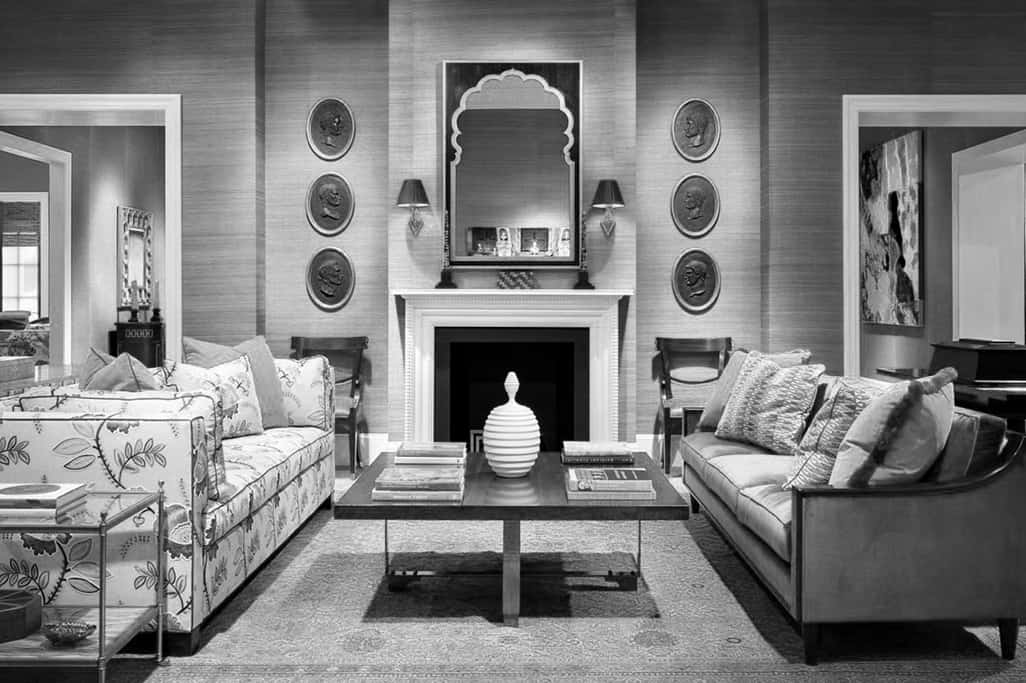 Written by Peter Williams
2021 has already started with chaos and all the drastic changes that occurred last year have left lasting more obvious aesthetic shifts as well as less visible structural changes. At the end of last year, design magazines including Interior Design and Architectural Digest released their lists regarding the shifts in aesthetics, trends, colors and business practices that defined the unprecedented year of 2020.
As the "Director of Interiors" at Bull Stockwell Allen I like to take time to reflect on the world around us and ask "WHY" are we seeing similar aesthetic directions cropping up simultaneously. We want to understand why trends are happening and how we as designers can help meet this moment in perhaps undiscovered ways.
Aesthetic considerations have many factors however – business practices, supply chains, and availability of capital can make or break the possibilities for any project, so we'll begin by summarizing the panel discussions we listened in on from Hospitality Design magazine and anecdotal evidence from changes we also experienced at our own firm.
DESIGN & CONSTRUCTION
Project Pipelines/Overall Lodging: "There is actually an increase in supply of hotel rooms this year – more hotel rooms were added in 2020 than this time last year" – according to Patrick Mayock, VP of Resarch and Development at data-driven solution firm STR. He says "this is because projects planned and started before the pandemic are being completed." It is likely this number could fall in the years ahead because lenders get scared to take risks. In addition, even though it makes sense to make "pandemic pause renovations" no one really knows what modifications they should be making even if they had the capital.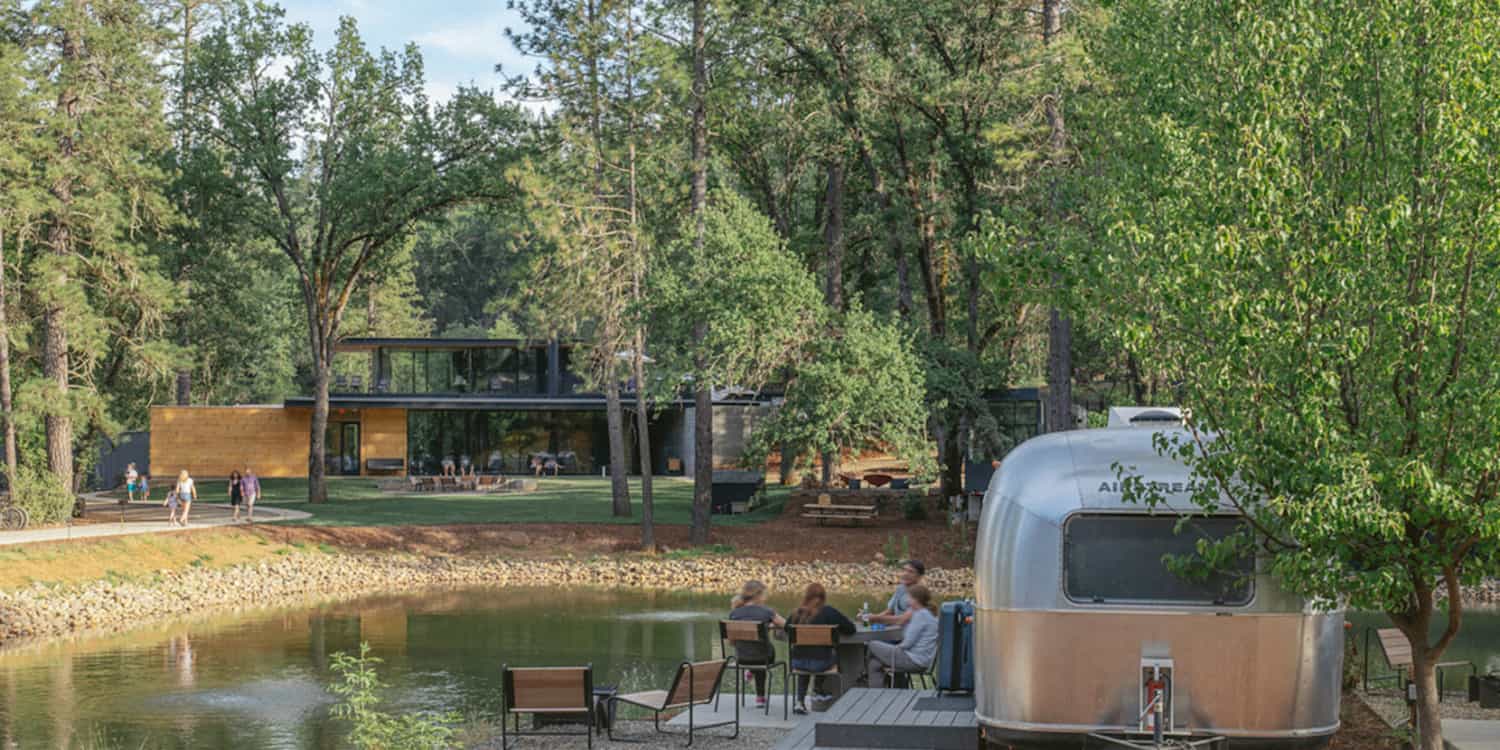 Acceleration of the Destination Micro Hotel: The Babington House Hotel Model (investor buys an old farm/manor house somewhere and then throws up little villas and yurts etc. all around the property. Destination Micro Hotels with lots of outdoor space to roam and expand are doing exceptionally well. The critically acclaimed glamping experience – AutoCamp – would be a good example as well, where many people focus on the Instagramable airstream trailers, but complexes like AutoCamp actually have lots of other facilities to support those units. Why is this model so successful? This business concept is much easier to phase financially and it just way more flexible. Many of these owners will likely try to sell to larger brands for the financial security in the near future, but the concept is becoming super widespread. These are the kind of places people really really want to go to.
Larger Traditional Hotels – the tiny guestroom recedes: Bigger hotels are considering converting to more residential "Aparthotels" with larger residential styled units perhaps for more long-term stays- nomadic DINKs (Dual-Income-No-Kids) are expected to be the target market here as more are allowed to work remotely, but the larger space is ideal for families in the summer months when school's out – other ideas include the ability to rent out rooms on an hourly bases on top of a guest room for other activities like meetings, working, happy hour, dinner parties etc. (rooms more similar to a box-suite at a sporting event – remember those?)
BUSINESS
Business Travel: People are traveling because they really really want to or they really really have to. There is no middle market, which is what we're all missing. Is there a future for conferences? Likely yes, but online versions will likely remain – some panelists even mentioned going to a central location, but still doing a lot of meetings digitally. Meeting spaces are being reimagined in people's heads – if we ever have in-person meetings/convention again they are likely to be more of a crazy experience than a room with chairs. (Reminiscent of themed Salesforce style conventions with glamping and festival overtures)
Business Structures: Most businesses have adopted a "top heavy business structure" – where a paired back skeleton crew of managers is doing more of the actual work than ever before because the teams they used to manage have been laid-off in order to be more agile and flexible – when the world stabilizes companies will need to look out for the pitfalls of top-heavy structures.
For this reason, some brands are adjusting to situation by working with designers they already had a relationship with, but despite the desire to make changes to brands in response to the major changes of this past year, the resources to do so are not yet available in most cases. But with the ideas brewing we may see major changes implemented in the next few years.
AESTHETICS
Now for the more visible cosmetic shifts – Changes we noticed this year were mostly residential trends (since that's where we all are at the moment) but traditionally, the hospitality industry adopts residential trends in rapid succession, taking them to new heights in the process.
Furniture: Many people are reacting against quick ship furniture brands by responding with nostalgic vintage heirloom overtones. This "grandmillenial" , "new chintz" and "cottagecore" aesthetic is appearing everywhere – WHY? It is likely because of "value signaling"in a world that is flailing to meet the moment. Many want design that screams "I support local communities" (like artisans, makers, antique shops) and "sustainability" (DIY, secondhand, and vintage as opposed to over-priced fresh off the line fast-furniture) – you'll see more wicker, more tufted upholstery, more cane and rattan, macrame and rope everywhere. Earthy tones and natural materials aren't just homey – they represent a desire for a world that is comforting, simpler, communal, and caring.
Mark Hampton LLC – A private commission on the Upper East Side in New York
Finishes: Dramatic floral wallpaper is everywhere – WHY? – Back in 2018 we started seeing oversized florals on one moodwall, but 2020 was the year where all walls exploded into busy William Morris-esque gardens. This trend has been brewing for a while, but it is again likely an attempt at "value signaling" (see above) and bringing the outdoors inside (houseplant lovers unite!) AND, if you want a tiny space to feel larger you have to do all the walls in the same bold print – the alternative is keeping all the walls a boring neutral in order to make spaces feel larger, but since we're all trapped in our homes we're looking for ways to express ourselves  – ah yes, a tale as old as the Lascaux cave paintings where winters were likely spent waiting it out in the caves – Another example of expressing personality on our spaces is the brewing trend of single-line doodling all over the walls – bearing resemblance to the Instagram trend of Face-Line portrait filter that started to become popular in 2019 – many interior designers have been applying this DIY style to pillows, curtains, canvases and now walls. This will likely look dated in a year or two as it is a very straightforward reflection of the current moment, but the idea of expressing personality and lived experiences in our surroundings is timeless.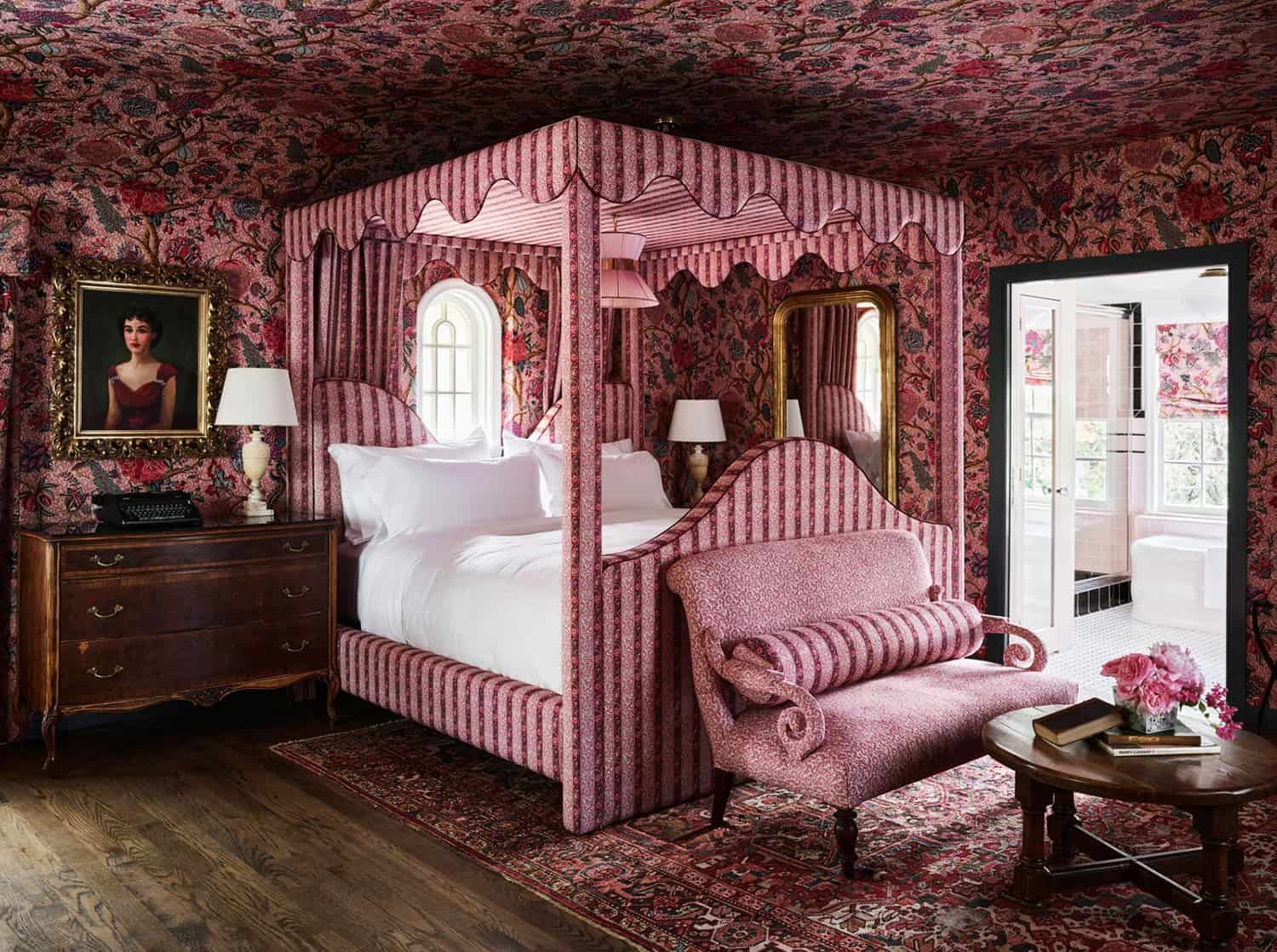 Interior by Ken Fulk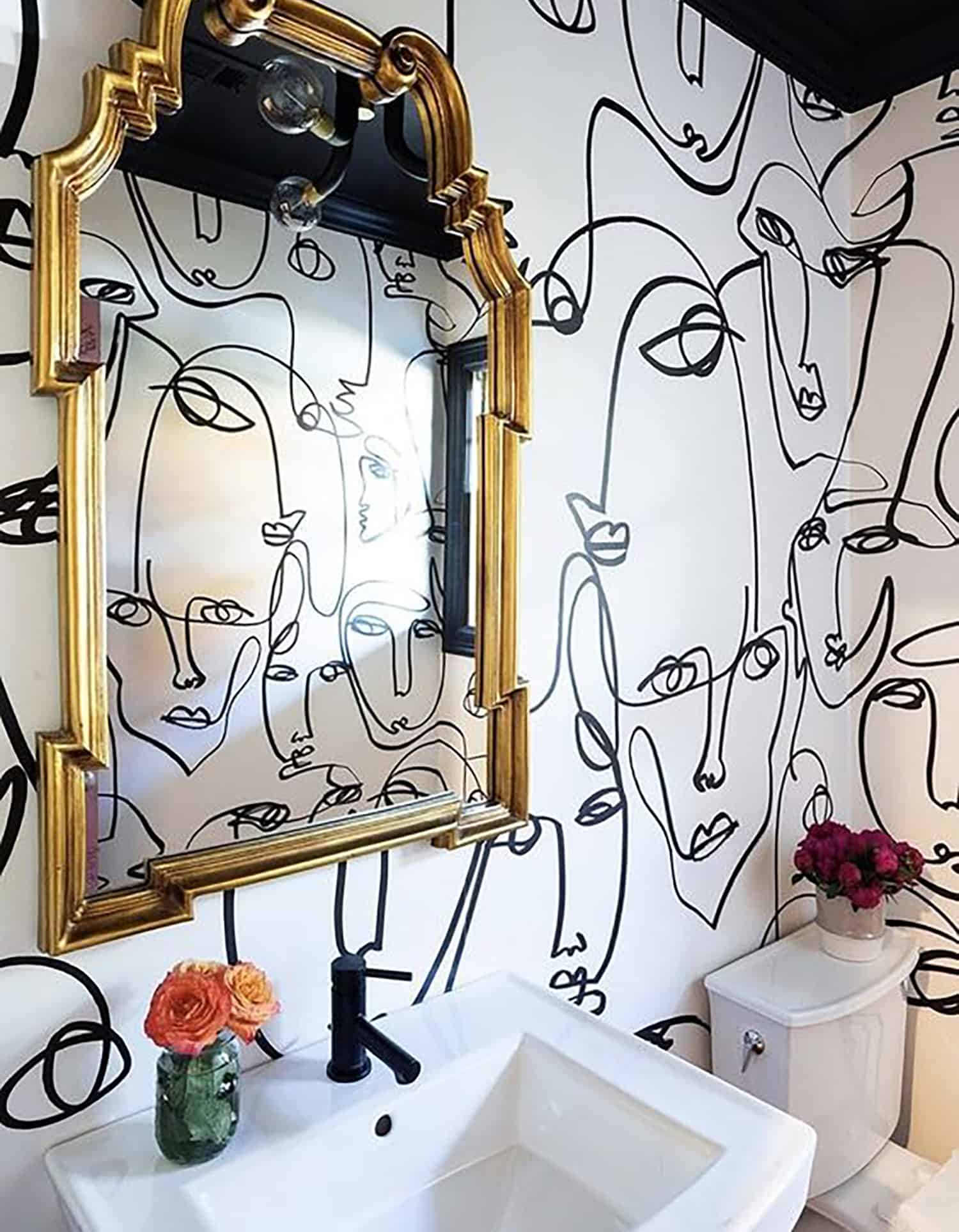 Colors: Pantone gave us TWO colors this year! Paraphrasing from the NYTimes article: One is the "Ultimate Gray" a safe dependable color in an uncertain time. But one person's dependable is another person's depressing – so we also get "Illuminating" a super bright lemony yellow – aka the light at the end of the tunnel.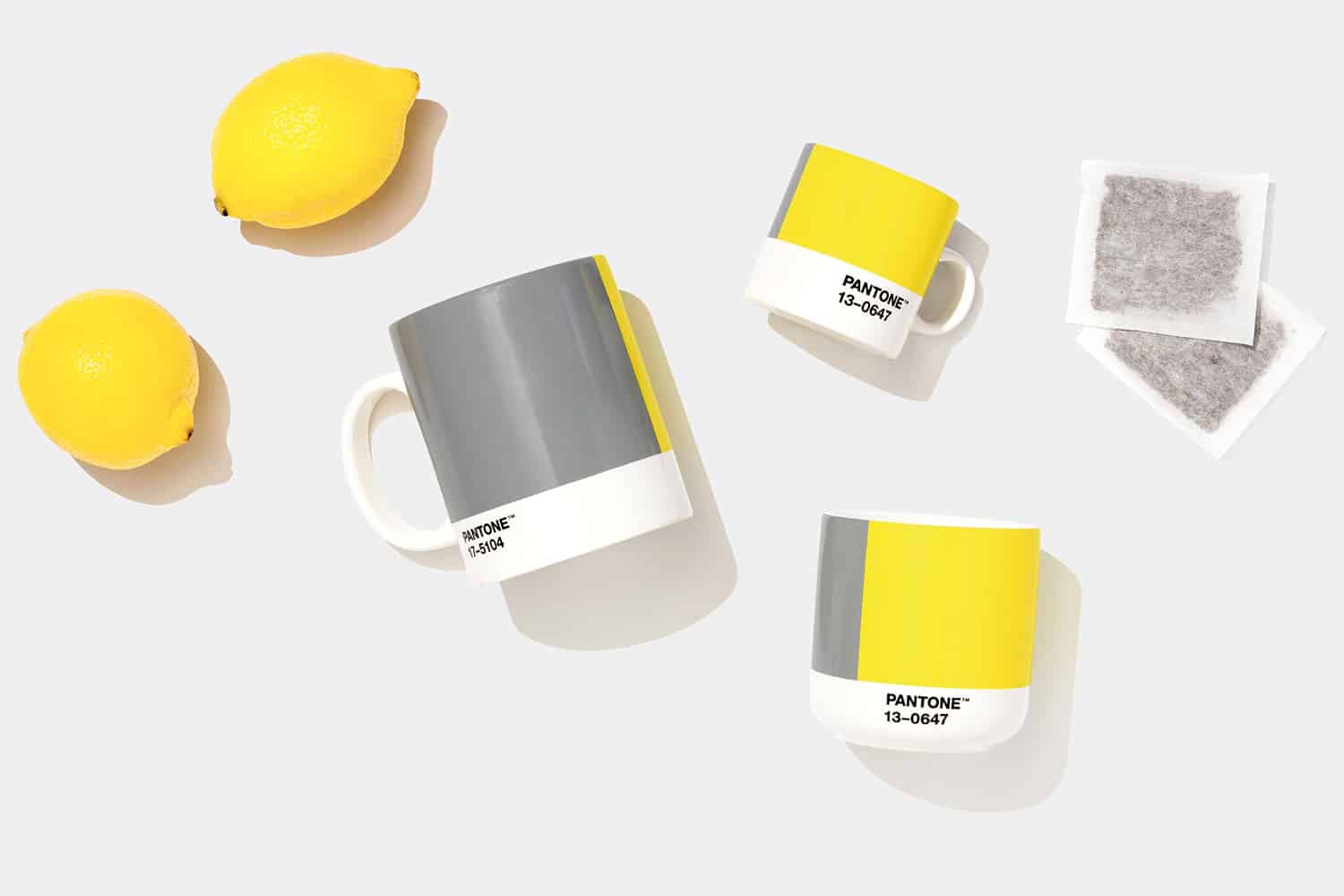 BUT WHY? – Who really cares about this colorful marketing stunt? It most resembles the company's first attempt at this back in 2000, where fears about Y2K led them to select a hopeful blue sky "Cerulean". But, in a year of depressing headlines, we'll take what we can get even if it is easily classified as superficial journalism.
Many well-regarded interiors this year also featured warm earthy tones with more intense colorful pieces layered over the earthy tones. WHY? Again, we think it may be signaling a desire for the natural which has a close association with "health" by many people in this era and the flashes of color are perhaps a stab at expressing personality again, all at the affordable cost of a paint bucket.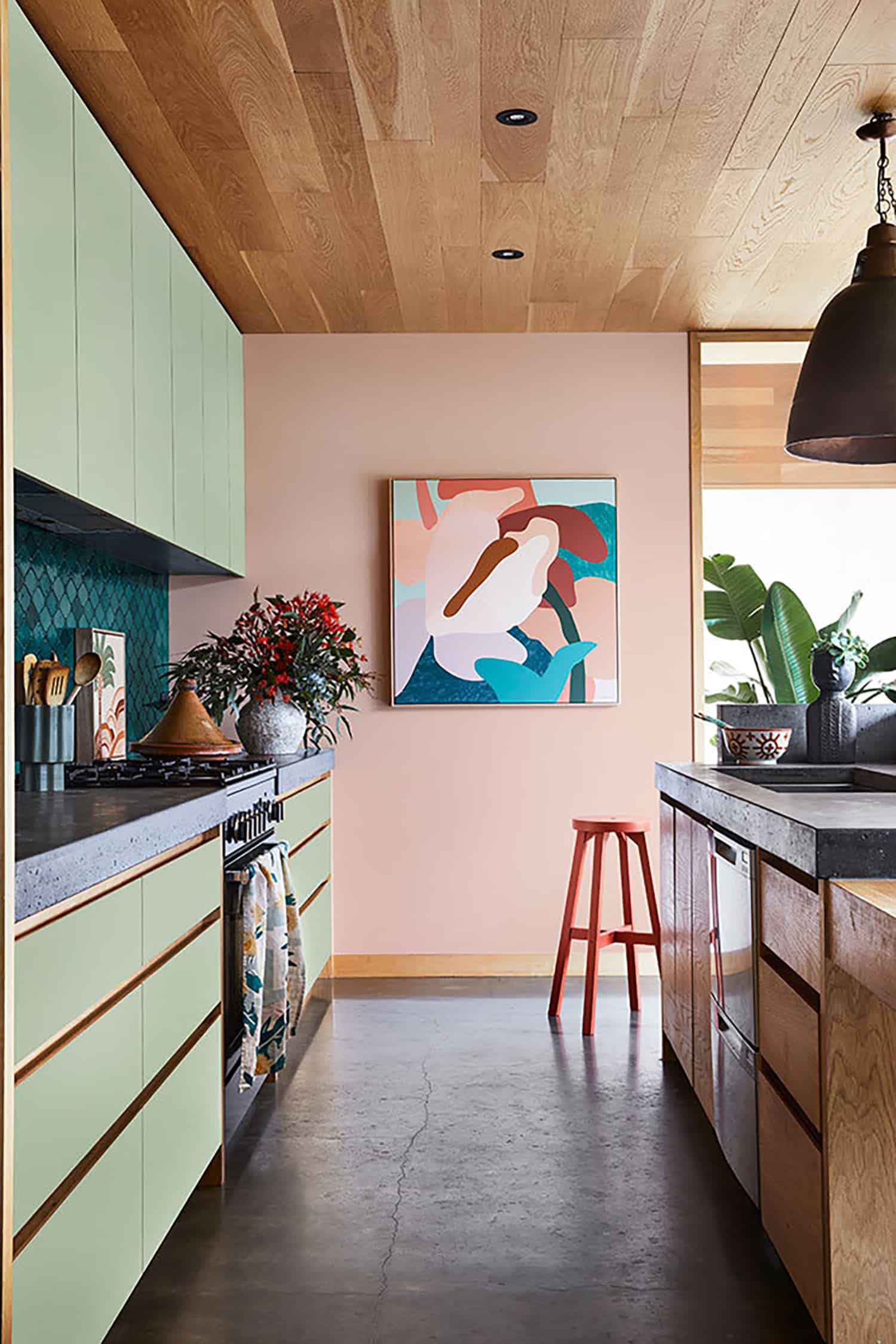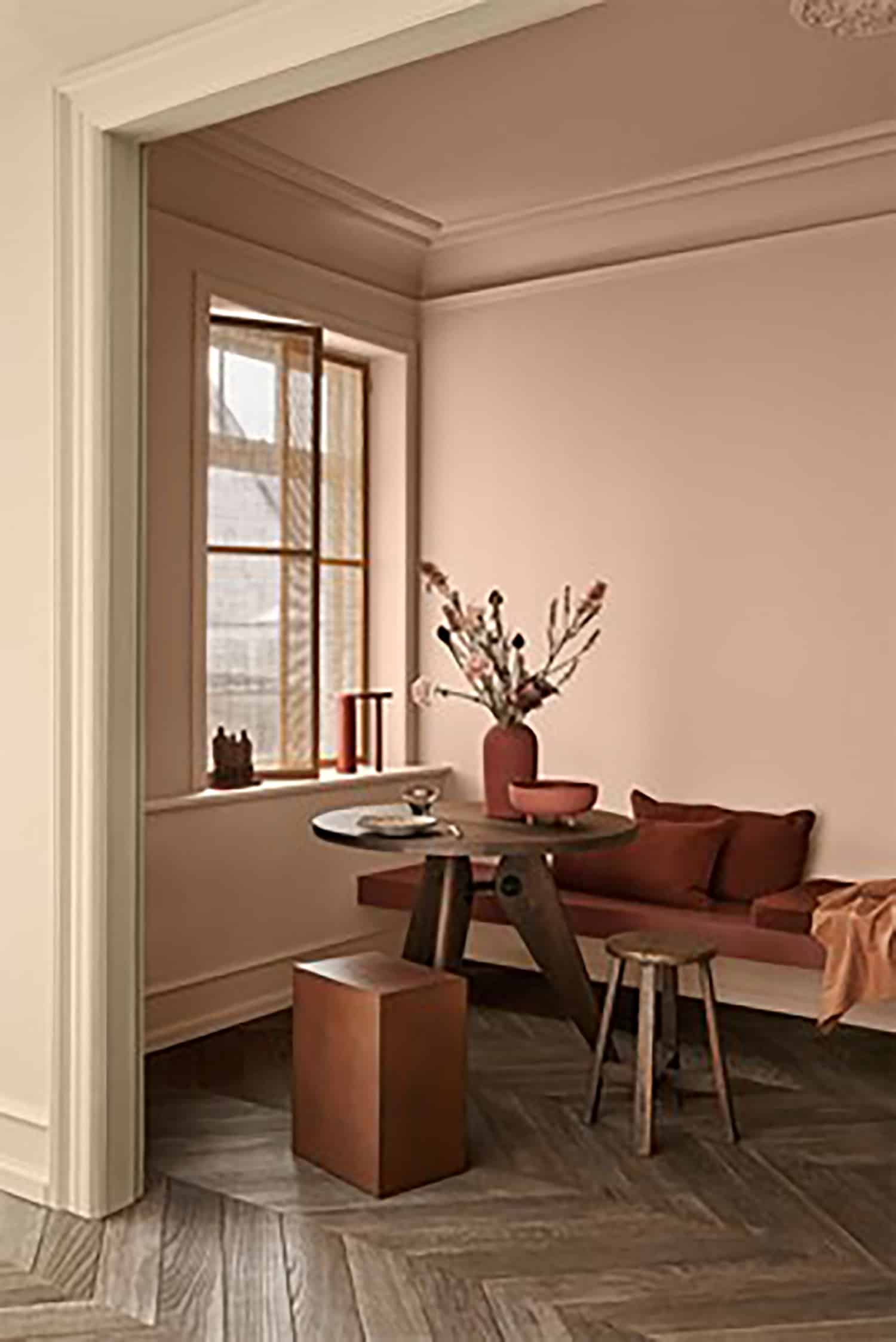 2020 IN REVIEW
Will these undertones of naturalistic nostalgic rusticity become more intense and stay for years to come? Or will our lives change again and the result will be a complete turn away from the past? Perhaps only the events of the near future and our collective reactions to them have the power to determine that, so we'll have to wait and see!